Hans Zimmer and Christian Lundberg Create Soundtrack for Around the World in 80 Days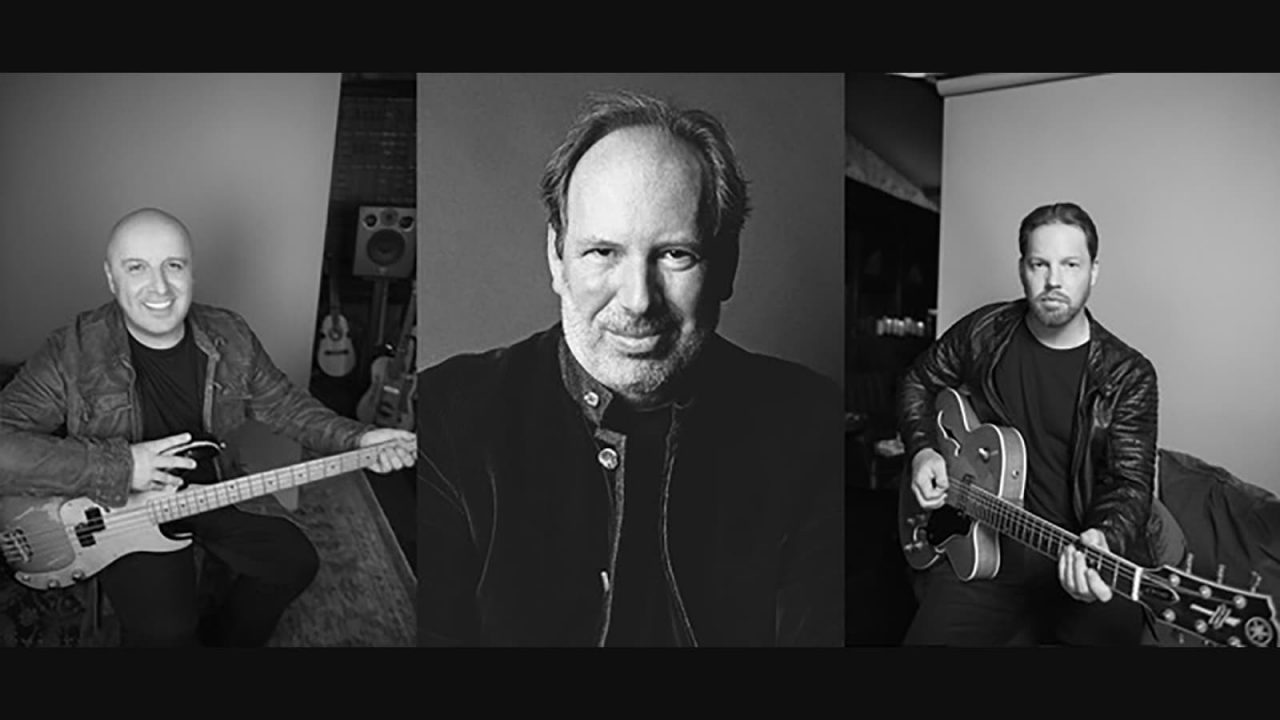 Slim Film + Television and Federation Entertainment today announce at Canneseries in France, that legendary composer Hans Zimmer, Bleeding Fingers composer Christian Lundberg, and score producer Russell Emanuel have created an electrifying soundtrack for Around The World In 80 Days starring David Tennant, Ibrahim Koma and Leonie Benesch. The first two episodes of the eight-part series receives its World Premiere at the opening night of the Canneseries & MIPCOM festival on Sunday 10th October at 9pm.
"It was a great honour to help bring the iconic Jules Verne tale to life with such an amazing team. During this time as the world stood still and no one could travel, it was thrilling to experience the wonders of the world though Phileas Fogg. I'm excited for everyone to see it and be inspired."

Hans Zimmer, Composer
"It was a bit of a pinch myself moment, to be honest. I mean, who wouldn't be excited to get a call saying Hans Zimmer was interested in scoring the music to their show?"

Simon Crawford Collins, Executive Producer
Following a series of meetings in 2019 between Russell Emanuel and Simon Crawford Collins, it transpired that Bleeding Fingers Music was keen to move into drama scoring for the wider international market and Around The World In 80 Days was the perfect vehicle for that. Hans began working on the main title theme with Bleeding Fingers composer Christian Lundberg. It was then decided that Christian would go on to score the series, with Hans and Russell as score producers.
"When Russell sent over Hans' initial ideas incorporating the striking of Big Ben, we knew we had something really special and perfect for the tone of 80 Days. Music is an absolute passion of mine and working with Hans and the team has been a career highlight and a huge privilege, not to mention a brilliant and collaborative process. What Hans, Russell and Christian have achieved truly lifts the show to another level again."

Crawford Collins
David Tennant (Des, Good Omens) plays Phileas Fogg alongside French actor Ibrahim Koma (OSS 177, Wulu) as Fogg's irrepressible valet, Passepartout and Leonie Benesch (The Crown, Babylon Berlin) as determined and headstrong journalist, Abigail 'Fix' Fortescue.
Also starring as series regulars are Jason Watkins (Des, The Lost Honour of Christopher Jefferies) as Fix's father and newspaper owner, Bernard Fortescue and Peter Sullivan (Poldark, The Borgias) as Fogg's sceptical childhood friend, Nyle Bellamy with whom Fogg makes an outrageous wager to circumnavigate the globe in eighty days.
The series, adapted by a team of renowned writers led by Ashley Pharoah (Life on Mars, The Living and the Dead) and Caleb Ranson (Child of Mine, Heartless), is a truly international drama, helmed by film, television and music video director Steve Barron (The Durrells, Treasure Island) with the late director Charles Beeson (The Mentalist, Supernatural) and Brian Kelly (Downton Abbey, Outlander) also directing a number of episodes. The producer is Peter McAleese (The Gunman, Harley & The Davidsons).
Around The World In 80 Days is a Slim Film + Television and Federation co-production for the European Alliance formed by France Télévisions, ZDF and RAI, with additional co-production partners, Peu Communications in South Africa, MASTERPIECE in the US, Be-FILMS and RTBF in Belgium and associate produced by Daro Film. France Télévisions introduced the project to their Alliance broadcasting partners; Germany's ZDF and Italy's RAI, while Seven West Media have backed production and will broadcast the drama in Australia. The series has been acquired by BBC in the UK and RTS in Switzerland.
Around The World In 80 Days is executive produced by Simon Crawford Collins for Slim, Lionel Uzan and Pascal Breton for Federation, Winnie Serite for Peu Communications and Susanne Simpson for MASTERPIECE.
The series benefits from the support of the IDC (Industrial Development Corporation) of South Africa, and from the Creative Europe Program MEDIA.
Federation Entertainment are handling distribution rights to the series.